My Blog
Posts for: October, 2016
By Gillette Dental PC
October 23, 2016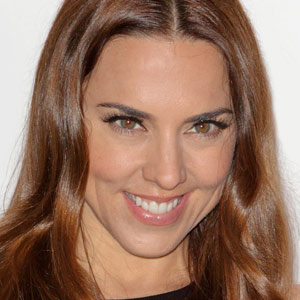 As a member of the best-selling pop group Spice Girls, Mel C (AKA Sporty Spice) enjoyed her share of musical superstardom. At the band's peak in the Nineties, the young singer's signature look featured baggy sweatpants, an assortment of tattoos, a nose stud and a gold-capped incisor, front and center in her mouth. Today, Melanie Chisholm is still singing — but now she's a mom, an amateur triathlete… and that gold tooth is just a memory. Not only that, her smile looks more evenly spaced and whiter than it did when she was referred to as the "tomboy" of the group.
What happened? In our view, it all boils down to changing tastes — plus a little bit of help from dental professionals. As the "wannabe" singer proves, there's no single standard when it comes to making your teeth look their best. Your own look is unique to you — and your smile can reflect that individuality.
For example, crowns (caps) are substantial coverings that may be placed on teeth when they are being restored. They are available in three types: gold, all-porcelain, or porcelain-fused-to-metal. The latter two are tooth-colored, while the gold is — well, shiny like gold bling. Which one is right for you? In many cases, it's your choice.
Likewise, dental veneers — wafer-thin shells that can correct cosmetic issues by covering the surface of your teeth — can be made in a variety of shades. Their hues may range from natural ivory to Hollywood white, and everything in between. What's the best color for you? Only you can say.
Some people opt for a "smile makeover" that uses small irregularities in the spacing and color of teeth to create a more "natural" look. Other folks want a perfectly even, brilliant white smile that dazzles the eye. Still others are looking to match or restore the smile they once had — perhaps even re-creating a signature gap between the teeth. As long as there are no other dental issues involved, the choice is yours.
So if you're unhappy with your smile — or if you feel it doesn't reflect the person you "wannabe" — why not talk to us about a smile makeover? Just call our office to schedule a consultation. You can learn more about this topic in the Dear Doctor magazine articles "Beautiful Smiles by Design" and "The Impact of a Smile Makeover."
By Gillette Dental PC
October 08, 2016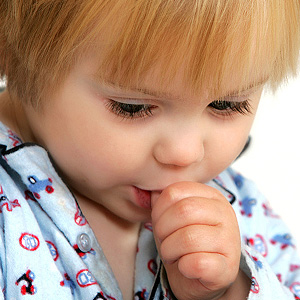 There's something universal about thumb sucking: nearly all babies do it, and nearly all parents worry about it. While most such worries are unfounded, you should be concerned if your child sucks their thumb past age of 4 — late thumb sucking could skew bite development.
Young children suck their thumb because of the way they swallow. Babies move their tongues forward into the space between the two jaws, allowing them to form a seal around a nipple as they breast or bottle feed. Around age 4, this "infantile swallowing pattern" changes to an adult pattern where the tip of the tongue contacts the front roof of the mouth just behind the front teeth. At the same time their future bite is beginning to take shape.
In a normal bite the front teeth slightly overlap the bottom and leave no gap between the jaws when closed. Â But if thumb sucking continues well into school age, the constant pushing of the tongue through the opening in the jaws could alter the front teeth's position as they erupt. As a result they may not fully erupt or erupt too far forward. This could create an open bite, with a gap between the upper and lower teeth when the jaws are closed.
Of course, the best way to avoid this outcome is to encourage your child to stop thumb sucking before they turn four. If, however, they're already developing a poor bite (malocclusion), all is not lost — it can be treated.
It's important, though, not to wait: if you suspect a problem you should see an orthodontist for a full evaluation and accurate diagnosis. There are even some measures that could discourage thumb sucking and lessen the need for braces later. These include a tongue crib, a metal appliance placed behind the upper and lower incisors, or exercises to train the tongue and facial muscles to adopt an adult swallowing pattern. Often, a reward system for not sucking their thumbs helps achieve success as well.
Thumb-sucking shouldn't be a concern if you help your child stop before age 4 and keep an eye on their bite development. Doing those things will help ensure they'll have both healthy and straight teeth.
If you would like more information on thumb sucking, please contact us or schedule an appointment for a consultation. You can also learn more about this topic by reading the Dear Doctor magazine article "How Thumb Sucking Affects the Bite."