My Blog
Posts for: July, 2017
By Gillette Dental PC
July 22, 2017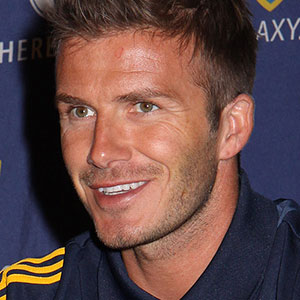 During his former career as a professional footballer (that's a soccer star to U.S. sports fans) David Beckham was known for his skill at "bending" a soccer ball. His ability to make the ball curve in mid-flight — to avoid a defender or score a goal — led scores of kids to try to "bend it like Beckham." But just recently, while enjoying a vacation in Canada with his family, "Becks" tried snowboarding for the first time — and in the process, broke one of his front teeth.
Some fans worried that the missing tooth could be a "red card" for Beckham's current modeling career… but fortunately, he headed straight to the dental office as soon as he arrived back in England. Exactly what kind of treatment is needed for a broken tooth? It all depends where the break is and how badly the tooth is damaged.
For a minor crack or chip, cosmetic bonding may offer a quick and effective solution. In this procedure, a composite resin, in a color custom-made to match the tooth, is applied in liquid form and cured (hardened) with a special light. Several layers of bonding material can be applied to re-construct a larger area of missing tooth, and chips that have been saved can sometimes be reattached as well.
When more tooth structure is missing, dental veneers may be the preferred restorative option. Veneers are wafer-thin shells that are bonded to the front surface of the teeth. They can not only correct small chips or cracks, but can also improve the color, spacing, and shape of your teeth.
But if the damage exposes the soft inner pulp of the tooth, root canal treatment will be needed to save the tooth. In this procedure, the inflamed or infected pulp tissue is removed and the tooth sealed against re-infection; if a root canal is not done when needed, the tooth will have an increased risk for extraction in the future. Following a root canal, a tooth is often restored with a crown (cap), which can look good and function well for many years.
Sometimes, a tooth may be knocked completely out of its socket; or, a severely damaged tooth may need to be extracted (removed). In either situation, the best option for restoration is a dental implant. Here, a tiny screw-like device made of titanium metal is inserted into the jaw bone in a minor surgical procedure. Over time, it fuses with the living bone to form a solid anchorage. A lifelike crown is attached, which provides aesthetic appeal and full function for the replacement tooth.
So how's Beckham holding up? According to sources, "David is a trooper and didn't make a fuss. He took it all in his stride." Maybe next time he hits the slopes, he'll heed the advice of dental experts and wear a custom-made mouthguard…
If you have questions about restoring damaged teeth, please contact our office to schedule a consultation. You can read more in the Dear Doctor magazine articles "Trauma and Nerve Damage to Teeth" and "Children's Dental Concerns and Injuries."
By Gillette Dental PC
July 07, 2017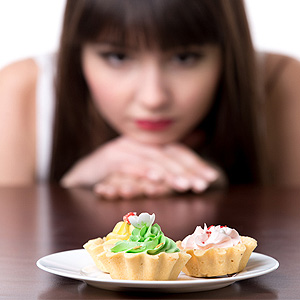 We've waged war for decades against tooth decay through oral hygiene and the increasing use of fluoride, nature's "super weapon" against this disease. And yet, tooth decay remains a significant health problem.
One major reason is refined sugar found in many processed foods. In the 1970s researchers raised concerns about the fat content of many processed foods, so manufacturers began removing fat from their products — along with much of the flavor. To compensate, they added sugar. Today, three-quarters of approximately 600,000 food products contain sugar.
This has increased average individual consumption to 90 pounds of sugar annually. The World Health Organization says we should consume no more than 20 pounds annually, or about 6 teaspoons a day. A single can of soda contains 4 teaspoons, two-thirds of the daily allowance.
High sugar consumption is an obvious threat to dental health: decay-causing bacteria thrive on it. But the trend has also been linked to serious health problems like diabetes and heart disease.
Hopefully, changes in public policy will one day modify the addition of sugar in processed foods. In the meantime, you can take action for yourself and your family to create a more healthy relationship with this popular carbohydrate.
Shop wisely. Learn to read and understand food labels: steer clear of those containing sugar or large numbers of ingredients. Become acquainted with sugar's many other "names" like corn syrup or evaporated cane juice. And maximize your shopping on a store's outer perimeters where you'll find fresh fruits, vegetables and dairy products, rather than the middle aisles with "boxed" processed items.
Avoid sugar-added drinks. Limit consumption of sodas, sports drinks, sweet teas or even juice to avoid added sugar. Make water or sugar-free beverages your go-to drinks. It's much better to eat sugar naturally found in fresh fruits and vegetables, where fiber helps slow it's absorption in the body, than to drink it.
Exercise. Depending on your condition, physical exertion is good for your overall health. It's especially beneficial for your body's ability to metabolize sugar. So with your doctor's advice, exert your body every day.
It's important to engender a proper relationship with sugar — a little can go a long way. Putting sugar in its rightful place can help you avoid tooth decay and increase your chances of greater overall health.
If you would like more information on sugar's impact on dental and general health, please contact us or schedule an appointment for a consultation. You can also learn more about this topic by reading the Dear Doctor magazine article "The Bitter Truth About Sugar."