My Blog
Posts for: October, 2017
By Gillette Dental PC
October 28, 2017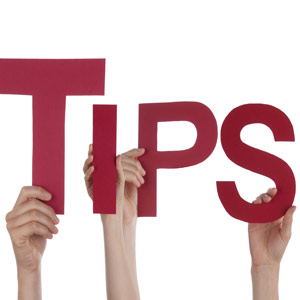 Most often, all of your child's primary teeth will eventually be replaced by permanent teeth, but you shouldn't consider them less important — there are serious consequences for losing a primary tooth prematurely. Besides providing a means for a child to chew food and speak clearly, primary teeth also save space for the permanent teeth to erupt; a premature loss could lead to malocclusions (bad bites) that may result in costly orthodontic treatment later.
That's why it's important to fight tooth decay in primary teeth. By keeping them healthy and in place until it's time for their departure, their permanent replacements have a better chance of erupting into their proper positions.
Here are 4 tips for preventing tooth decay in primary teeth:
Begin daily oral hygiene when teeth first appear. Begin brushing with fluoride toothpaste as soon as the first primary teeth come in. Brushing removes bacterial plaque, the primary cause of tooth decay, and fluoride strengthens enamel. Because they tend to swallow toothpaste rather than spit it out, use just a smear of toothpaste for infants and toddlers, and a pea-sized amount for ages two and older.
Start regular dental visits by the child's first birthday. By beginning regular checkups around age 1, we'll have a better chance of discovering developing tooth decay or other problems early. You're also setting a good foundation for what should be a lifelong habit for optimum dental health.
Limit sugar consumption. The oral bacteria that cause tooth decay feed on leftover carbohydrates like sugar, so you should limit intake especially between meals. One culprit to watch out for: a bedtime bottle filled with formula, milk or fruit juices, all of which contain carbohydrates (sugar). Water or no bottle at all is a better alternative.
Consider topical fluoride or sealants for extra protection. In some circumstances, we may advise protecting the enamel of newly erupted teeth with an applied sealant. These protective coatings fill in porous pits and fissures in young teeth to deny access to disease. Supplemental fluoride will further strengthen young tooth enamel.
Taking these measures and remaining vigilant to the first signs of decay can go a long way toward preserving your child's teeth. Their future oral health depends on it.
If you would like more information on dental care for children, please contact us or schedule an appointment for a consultation. You can also learn more about this topic by reading the Dear Doctor magazine article "Dentistry & Oral Health for Children."
By Gillette Dental PC
October 13, 2017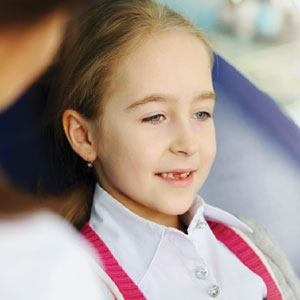 Have you heard about interceptive orthodontics? This type of early intervention could benefit perhaps 10â??20% of children who need orthodontic treatment, making a positive impact on tooth and jaw development, facial symmetry, and overall self esteem. In case you're not familiar with it, here are the answers to some common questions about interceptive orthodontic treatment.
Q: What's the difference between interceptive orthodontics and regular orthodontics?
A: Standard orthodontic treatment typically involves moving teeth into better positions (usually with braces or aligners), and can be done at any age. Interceptive orthodontics uses a variety of techniques to influence the growth and development of teeth and jaws, with the aim of improving their function and appearance. Because it works with the body's natural growth processes, interceptive treatment is most effective before the onset of puberty (around age 10-14), when growth begins to stop. It is generally not appropriate for adults.
Q: What are the advantages of early treatment with interceptive orthodontics?
A: When it's done at the right time, interceptive treatment offers results that would be difficult or impossible to achieve at an older age without using more complex or invasive methods — for example, tooth extraction or jaw surgery. That's why the American Association of Orthodontists, among other professional organizations, recommends that all kids have their first orthodontic screening at age 7.
Q: What are some common issues that can be treated with interceptive orthodontics?
A: One is crowding, where there is not enough room in the jaw to accommodate all the permanent teeth with proper spacing in between. A palatal expander can be used to create more room in the jaw and avoid the need for tooth extraction. Another is a situation where the top and bottom jaws don't develop at the same rate, resulting in a serious malocclusion (bad bite). A number of special appliances may be used to promote or restrict jaw growth, which can help resolve these problems.
Q: How long does interceptive orthodontic treatment take?
A: Depending on what's needed, a child might wear a device like a palatal expander or another type of appliance for 6-12 months, followed by a retainer for a period of time. Or, a space maintainer may be left in place for a period of months to hold a place for a permanent tooth to erupt (emerge from the gums). Interceptive treatment ends when a child's jaw stops growing.
Q: Will braces still be needed after interceptive treatment?
A: Often, but not always, the answer is yes. However, interceptive treatment may shorten the period of time where braces need to be worn, and can help prevent many problems later on.
If you have additional questions about interceptive orthodontics, please contact our office or schedule a consultation. You can learn more in the Dear Doctor magazine article "Early Orthodontic Evaluation."