My Blog
Posts for: September, 2019
By Gillette Dental PC
September 15, 2019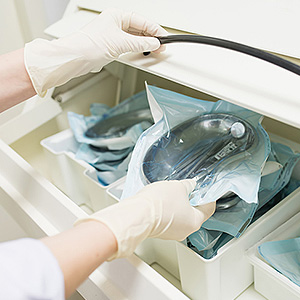 Visiting the dentist for regular cleanings and needed dental work can do wonders for keeping your teeth and gums in tip-top shape. But if you've seen or heard about infections occurring in healthcare facilities, you might be a little concerned that your trip to the dentist might expose you to one. Don't be! You and your family will be out of harm's way because your dental team has made protection from viruses, bacteria and other infectious agents a top priority. To highlight this effort, the American Academy of Oral Medicine commemorates each September as "National Dental Infection Control Awareness Month."
As a healthcare provider, dentists have a legal, moral and ethical obligation to protect patients (and staff members too) from infection through what are known as "standard precautions." These include barrier protection, disinfection and sterilization practices, and safe disposal of contaminated items.
But dentists and their professional organizations don't stop with the minimum requirements—they're committed to a higher standard when it comes to infection control. The bedrock for this commitment is adherence to an infection control checklist developed by the U.S. Centers for Disease Control (CDC), updated regularly. This in-depth checklist recommends several best practices and protocols, including:
Creating a written infection control plan that outlines all practices and procedures to be followed by the provider and staff;
Barrier protection, including the wearing of disposable gloves, face shields or gowns by providers as appropriate;
Proper disposal methods for used items;
Proper hand washing and other hygiene practices before and after treatment procedures;
Proper disinfection and sterilization of instruments and equipment;
Most licensing bodies also require that dentists and their staff undergo continuing education in infection control, usually every two years.
Because you as a patient have a right to know the details about your medical and dental care, you have public access to infection control guidelines and requirements. You can also ask your dental provider about what steps they take to protect you and your family from infectious disease. They'll be glad to answer any questions you have to put your mind at ease about your safety.
The dental profession's commitment to patient and staff safety has drastically reduced the risk of any infection. Rest assured, your dental visit will be beneficial for your oral health—and safe for your general health too.
If you would like more information about infection control in the dental office, please contact us or schedule a consultation. To learn more, read the Dear Doctor magazine articles "Infection Control in the Dental Office" and "Shingles, Herpes Zoster: A One-Sided Facial Rash."
By Gillette Dental PC
September 05, 2019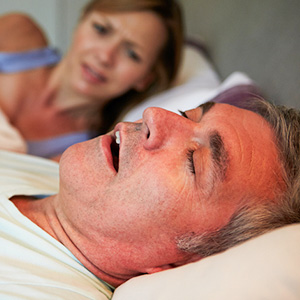 When you awake in the morning do you still feel exhausted? Are you irritable during the day, unable to think or focus clearly? Is your loud snoring bothering your bed partner?
If you answered affirmatively to any of these questions, you may have sleep apnea. This happens when an obstruction (usually the tongue) blocks the airway during sleep, preventing you from breathing. Your brain notices the drop in oxygen and wakes you to re-open the airway. The arousal lasts only a few seconds, and you may not even notice. But because it can happen many times a night, these waking episodes can rob you of the deep sleep your body needs.
Sleep apnea is more serious than simply waking up grumpy. Over time, it could contribute to dangerous health conditions like high blood pressure or heart disease. If you're noticing any of these signs, it's important then that you undergo a complete examination by a physician or dentist trained in sleep-related issues.
Fortunately, there are ways to reduce sleep apnea. One of the most common is continuous airway pressure (CPAP): This method uses a small pump that pushes pressurized air through a face mask worn while the patient sleeps. The forced air keeps the airway open and reduces apnea episodes.
While it's an effective method, it can be uncomfortable and cumbersome to use—some people can't tolerate wearing the mask while they sleep. But if your sleep apnea symptoms are mild to moderate, your dentist may be able to provide an alternative therapy with a specially designed oral appliance.
Similar to a mouthguard or retainer, a sleep apnea appliance worn during sleep holds the lower jaw forward, which helps move the tongue away from the airway. It's much less cumbersome (and noisy) than a CPAP machine. And your dentist can custom design and fabricate your appliance for a comfortable fit.
Not all cases of sleep apnea can benefit from such an appliance, or even from CPAP therapy. Extreme cases could require surgery to remove tissues blocking the airway. But most sleep apnea patients don't require this invasive intervention. Getting checked by a qualified medical professional could open the door to a more convenient and effective way to a better night's sleep.
If you would like more information on dental solutions for sleep apnea, please contact us or schedule an appointment for a consultation.