My Blog
Posts for: January, 2021
By Gillette Dental PC
January 17, 2021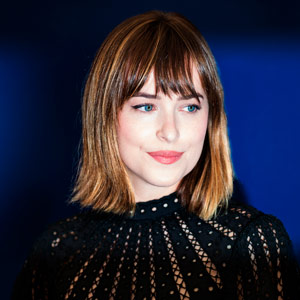 Celebrities' controversial actions and opinions frequently spark fiery debates on social media. But actress Dakota Johnson lit a match to online platforms in a seemingly innocent way—through orthodontics.
This summer she appeared at the premier of her film The Peanut Butter Falcon missing the trademark gap between her front teeth. Interestingly, it happened a little differently than you might think: Her orthodontist removed a permanent retainer attached to the back of her teeth, and the gap closed on its own.
Tooth gaps are otherwise routinely closed with braces or other forms of orthodontics. But, as the back and forth that ensued over Johnson's new look shows, a number of people don't think that's a good idea: It's not just a gap—it's your gap, a part of your own uniqueness.
Someone who might be sympathetic to that viewpoint is Michael Strahan, a host on Good Morning America. Right after the former football star began his NFL career, he strongly considered closing the noticeable gap between his two front teeth. In the end, though, he opted to keep it, deciding it was a defining part of his appearance.
But consider another point of view: If it truly is your gap (or whatever other quirky smile "defect" you may have), you can do whatever you want with it—it really is your choice. And, on that score, you have options.
You can have a significant gap closed with orthodontics or, if it's only a slight gap or other defect, you can improve your appearance with the help of porcelain veneers or crowns. You can also preserve a perceived flaw even while undergoing cosmetic enhancements or restorations. Implant-supported replacement teeth, for example, can be fashioned to retain unique features of your former smile like a tooth gap.
If you're considering a "smile makeover," we'll blend your expectations and desires into the design plans for your future smile. In the case of something unique like a tooth gap, we'll work closely with dental technicians to create restorations that either include or exclude the gap or other characteristics as you wish.
Regardless of the debate raging on social media, the final arbiter of what a smile should look like is the person wearing it. Our goal is to make sure your new smile reflects the real you.
If you would like more information about cosmetically enhancing your smile, please contact us or schedule a consultation. To learn more, read the Dear Doctor magazine articles "Space Between Front Teeth" and "The Impact of a Smile Makeover."
By Gillette Dental PC
January 07, 2021
The New Year: Time to put away those holiday decorations, collect tax records and—if you're a pro hockey player—get chummy with your dentist. That's right! After a disrupted 2020 season due to COVID-19, the NHL is on track to start again sometime in January. Before you know it, players will be hitting the biscuit (puck), while trying to avoid getting their chicklets (teeth) knocked out.
It's true that hockey has a roughhousing kind of reputation, which tends to lead to, among other things, chipped, fractured or knocked-out teeth. But to be fair, hockey isn't the only sport with a risk for orofacial injuries. It's not even top on the list: Of all contact sports, basketball has the highest incidence of mouth and facial trauma.
With over a half-million amateur and professional players, hockey still has its share of teeth, gum and jaw injuries. Fortunately, there's an effective way to reduce sports-related oral trauma—an athletic mouthguard.
Although there are different styles, most mouthguards are made of a soft plastic that helps cushion teeth against hard contact. You can sort most mouthguards into two categories: "boil and bite" and custom.
You can buy mouthguards in the first category online or in retail sporting goods stores, and they're relatively inexpensive. They're called "boil and bite" because they're first immersed in hot or boiling water to soften them. While the guard is still soft, the wearer places it in their mouth and bites down to create somewhat of an individual fit. On the downside, though, "boil and bite" mouthguards tend to be bulky with a fit that isn't as exact as it could be. This can make for uncomfortable wearing, which could tempt players not to wear them as often as they should. Also, because the materials are softer, they move with jaw movement and your teeth can move with them. Over time, teeth could loosen.
A custom-made mouthguard, on the other hand, is created by a dentist. We begin the process with a detailed mouth impression, which we then use to fashion the mouthguard. Custom mouthguards are more streamlined and fit better than their "boil and bite" counterparts. Because of this better fit, players may be more apt to wear them. They are more expensive, but compared to the cost of dental injury treatment, a custom mouthguard is a wise investment. For the best and most comfortable teeth, gum and mouth protection, you can't go wrong getting a custom mouthguard for the hockey players (as well as football and basketball players) in your family.
If you would like more information about athletic mouthguards, please contact us or schedule a consultation. To learn more, read the Dear Doctor magazine article "Athletic Mouthguards: One of the Most Important Parts of Any Uniform."