My Blog
Posts for: April, 2021
By Gillette Dental PC
April 17, 2021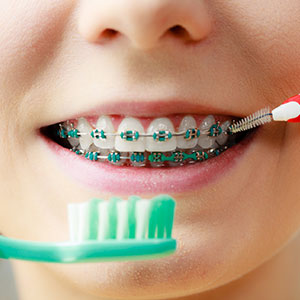 Wearing braces can pose challenges for your daily life and habits. One in particular is trying to keep your teeth and gums clean.
Braces or not, your oral hygiene needs to be thorough. Every day, your teeth accumulate a thin film of bacteria and food particles called dental plaque that can cause tooth decay or gum disease. It's essential to remove as much as possible each day by brushing and flossing.
That's a more difficult task with braces. The brackets and wires interfere with accessing many of your teeth's surfaces with a toothbrush or floss. As a result, braces wearers on average have a higher incidence of dental disease than non-wearers.
But while it's difficult to keep your mouth clean wearing braces, it's not impossible. Here are some tips and tools for making oral hygiene easier during orthodontic treatment.
A low-sugar diet. Besides items like chips that could damage your braces, you should also limit your consumption of foods and snacks with added sugar.  This carbohydrate is a primary food source for disease-causing bacteria. Limiting sugar in your diet can help reduce plaque buildup.
The right toothbrush. Brushing with braces is easier if you use a soft multi-tufted brush with microfine bristles. The smaller bristles maneuver better around the braces than larger bristled brushes. You'll still need to make multiple passes above and below the wires to be sure you're brushing all tooth surfaces.
Flossing tools. Traditional flossing using just your fingers can be next to impossible to perform with braces. But a tool like a floss holder or threader can make it easier to get between teeth. You might also try a water flosser that removes plaque from between teeth with a pressurized spray of water.
Dental treatments. Your dentist can give your teeth extra protection while you're wearing braces with topically applied fluoride to strengthen enamel. Using mouthrinses with an antibacterial ingredient like chlorhexidine may also reduce harmful bacteria.
Be sure you also keep up regular visits with your family dentist while wearing braces, and especially if you begin to notice puffy and reddened gums or unusual spots on your teeth. The sooner any case of dental disease is detected, the less impact it will have on your dental health.
If you would like more information on dental care while undergoing orthodontic treatment, please contact us or schedule an appointment for a consultation. You can also learn more about this topic by reading the Dear Doctor magazine article "Caring for Teeth During Orthodontic Treatment."
By Gillette Dental PC
April 07, 2021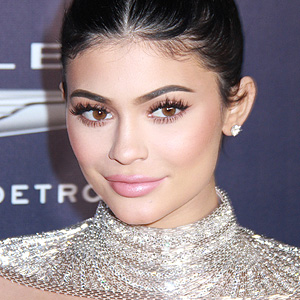 According to Forbes Magazine, Kylie Jenner is the world's youngest billionaire at age 22. Daughter of Caitlyn (Bruce) Jenner and Kris Jenner, Kylie is the founder and owner of the highly successful Kylie Cosmetics, and a rising celebrity in her own right. But even this busy CEO couldn't avoid an experience many young people her age go through each year: having her wisdom teeth removed.
At around 10 million removals each year, wisdom teeth extraction is the most common surgical procedure performed by oral surgeons. Also called the third molars, the wisdom teeth are in the back corners of the jaws, top and bottom. Most people have four of them, but some have more, some have fewer, and some never have any. They're typically the last permanent teeth to come in, usually between ages 17 and 25.
And therein lies the problem with wisdom teeth: Many times, they're coming in late on a jaw already crowded with teeth. Their eruption can cause these other teeth to move out of normal alignment, or the wisdom teeth themselves may not fully erupt and remain fully or partially within the gums (a condition called impaction). All of this can have a ripple effect, decreasing dental function and increasing disease risk.
As Kylie Jenner has just experienced, they're often removed when problems with bite or instances of diseases like tooth decay or gum disease begin to show. But not just when problems show: It's also been a common practice to remove them earlier in a kind of "preemptive strike" against dental dysfunction. But this practice of early wisdom teeth extraction has its critics. The main contention is that early extractions aren't really necessary from a medical or dental standpoint, and so patients are unduly exposed to surgical risks. Although negative outcomes are very rare, any surgical procedure carries some risk.
Over the last few years, a kind of middle ground consensus has developed among dentists on how to deal with wisdom teeth in younger patients. What has emerged is a "watch and wait" approach: Don't advise extraction unless there is clear evidence of developing problems. Instead, continue to monitor a young patient's dental development to see that it's progressing normally.
Taking this approach can lead to fewer early wisdom teeth extractions, which are postponed to a later time or even indefinitely. The key is to always do what's best for a patient's current development and future dental health.
Still, removing wisdom teeth remains a sound practice when necessary. Whether for a high school or college student or the CEO of a large company, wisdom teeth extraction can boost overall dental health and development.
If you would like more information about wisdom teeth and their impact on dental health, please contact us or schedule a consultation. To learn more, read the Dear Doctor magazine article "Wisdom Teeth: To Be or Not to Be?"