My Blog
Posts for tag: gummy smile
By Gillette Dental PC
September 16, 2021
Gummy smiles are typically a genetic condition that passes from one generation to the next, creating a smile that is partially obscured by gum growth. This situation can be pretty frustrating for many people and may even affect their self-esteem. Thankfully, the best cosmetic dentistry Gillette, WY has to offer can help you out here. At Gillette Dental, Dr. Daniel Morrison can lengthen your crowns to enhance your smile and boost your sense of self-worth.
Gummy Smiles May Affect Self-Esteem
Your gums are essential as a protective material for keeping your teeth' roots strong and protected. They also help to hold your teeth in place and position them properly in your mouth. However, excess gum growth is a common problem that may occur in a few spots or throughout the entirety of your mouth. When this happens, your gums will ride up higher on your teeth and produce an unfortunately gummy smile.
Unfortunately, people may get cruelly mocked for having a gummy smile by friends and even family members. And even if they aren't made fun of for it, they may still feel different from others and suffer for it. As a result, it is crucial to seriously consider cosmetic care options that can help to minimize this risk. For instance, crown lengthening can help to remove excess gum material and make you a happier person.
How Crown Lengthening Helps
Crown lengthening is a unique procedure that helps to improve your overall appearance in many ways. It starts out by measuring the excess of gum in your mouth and deciding how much needs to be cut out. Then, your doctor will numb your mouth and carefully cut away the gums and shape them to reveal more of the teeth that this extra material may be hiding from the rest of the world.
This procedure is almost always an outpatient one that doesn't require you to be put under while the surgeon works. As a result, you can drive yourself to and from your appointment and can expect to leave after 60-90 minutes, depending on the length of your procedure and the people who had appointments before you. This type of cosmetic dentistry in Gillette, WY, will bring you the smile you deserve.
Taking Better Care of Your Oral Health
Are you trying to get a better smile and want a dental professional you can trust? Then please make sure to call us at Gillette Dental. Dr. Daniel Morrison can provide cosmetic dentistry that Gillette, WY residents trust to handle all their needs. So when you dial (307) 682-3353, you can set up a high-quality appointment with a professional who truly cares about his patients.
By Gillette Dental PC
February 25, 2016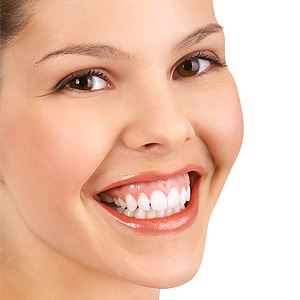 A "gummy" smile, in which the upper gums are too prominent, is a common condition. There are several causes for gummy smiles — determining which one is the first step to having your appearance changed.
Although perceptions vary from person to person, most dentists agree a gummy smile shows 4 mm or more of gum tissue, and the amount is out of proportion with the length of the crown (the visible tooth). Teeth normally erupt through the gums during childhood and continue development until early adulthood, shrinking back from the tooth until stabilizing in place.
This typically produces a crown length of about 10 mm, with a "width to length" ratio of about 75-85%. But variations can produce differences in the relationship between teeth and gums and the width to length ratio of the teeth. The teeth may appear shorter and the gums more prominent. Worn teeth, caused by aging or grinding habits, may also appear shorter.
If tooth to gum proportionality is normal, then the cause may be upper lip movement. When we smile, muscles cause our lips to retract 6-8 mm from the lip's resting position. If the amount of movement is greater (meaning the lip is hypermobile), it may show too much of the gums. The upper jaw can also extend too far forward and cause the gums to appear too prominent.
There are a number of ways to improve gummy smiles, depending on the cause. Periodontal plastic surgery known as crown lengthening removes and reshapes excess gum tissue to reveal more of the tooth. Lip hypermobility can be reduced with Botox injections (to paralyze the muscles) or in some cases with surgery to reposition the muscle attachments. Orthognathic surgery can be used to surgically reposition an overextended upper jaw. Other cosmetic enhancements such as orthodontics, bonding or porcelain restorations can also prove effective.
The first step is to obtain an accurate diagnosis for your gummy smile. From there, we can devise the best treatment approach to bring your smile back into a more attractive proportion.
If you would like more information on minimizing a gummy smile, please contact us or schedule an appointment for a consultation. You can also learn more about this topic by reading the Dear Doctor magazine article "Gummy Smiles."