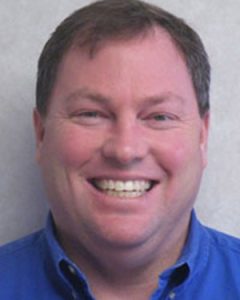 Dr. Morrison calls the Midwest and High Plains home. He was raised in South Dakota and attended South Dakota State University. After graduating from the University of Minnesota School of Dentistry in 1994, he returned to South Dakota to practice dentistry in Platte, Lake Andes, Rapid City and Pierre for 15 years. In 2009, Dr. Morrison chose to build his own practice in Gillette, Wyoming, because of the progressive business community in Gillette and educational opportunities for his family. As a member of both the Wyoming and South Dakota Dental Associations, Dr. Morrison actively promotes professional development for himself and his team. He was instrumental in developing the Ronal McDonald Children's Dental Care Bus in South Dakota and has been a dental standards monitor for Delta Dental of South Dakota. He serves on the Delta Dental Board of Directors. He is also a graduate and alumni member of the Dawson Academy. Dr. Morrison is active in wildlife conservation and habitat development, especially through the Rocky Mountain Elk Foundation. He enjoys hunting and fishing, as well as sharing his love of the outdoors with his sons, Brant and Zane.
Meet Our Team
Our friendly team is dedicated to helping you enjoy a healthy, beautiful smile for life. When you visit Gillette Dental PC, we will go the extra mile to help you feel at ease in our office and receive the care you need. Give us a call at 307-682-3353 to schedule your appointment with our dentist and find out more about our dental services in Gillette, Wyoming! We are excited to meet you!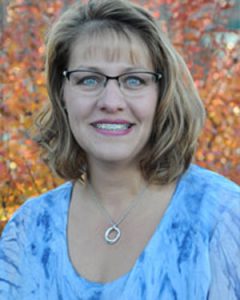 Beth is at home in the Western High Plains. Raised in South Dakota, she chose Montana State University in Bozeman for a degree in health, education and human development. Career opportunities led her to Arizona, California, Chicago and finally back to Rapid City. She married Dr. Dan Morrison in 2003 and traded her private catering business for motherhood. Moving to Gillette, Wyoming, in 2009, Beth joined Dan in building his dental practice as his office manager. She encourages personal development in her team and promotes family care dentistry. She volunteers a great deal of her time to her children's school-parent association. Outside of the office, you can find her following her children and supporting their various activities.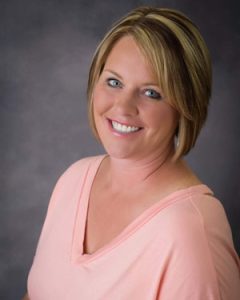 Hattie
Treatment Coordinator
Hattie joined the Gillette Dental PC team in 2019. She was born and raised as a small-town Nebraska girl. She received her Bachelor of Arts degree from Chadron State College in environmental science. Her first experience working in the dental field was while she was still in high school. Although her life has led her down many different paths, she has always had a passion for the field of dentistry. She has two children. Her daughter is a licensed esthetician and a manager at Ulta; her son is a freshman in college with aspirations to be an attorney. When she is not at work, you can find her traveling, cooking, reading or enjoying the outdoors.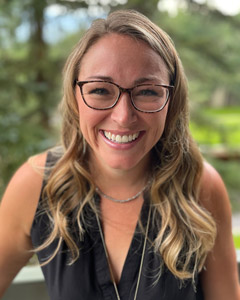 Angela
Registered Dental Hygienist
Angela began her dental career over 18 years ago as an orthodontic assistant and quickly became passionate about dentistry. Her passion inspired her to further her education and become a dental assistant. Angela is a graduate of the University of Wyoming, where she graduated with a Bachelor of Science degree in dental hygiene in December 2014. She received her RDH from Sheridan College in May of 2014. Angela grew up in Gillette and is excited to be back in the community she loves with her two daughters. She enjoys time spent with her family, outdoor activities and traveling.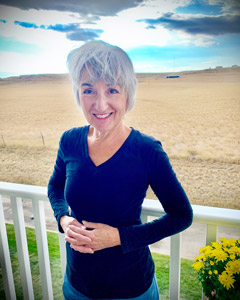 Terry
Registered Dental Hygienist
Terry comes to Gillette Dental PC with over 40 years of clinical experience in the dental hygiene profession. She graduated with a Bachelor of Science degree from the University of Detroit Mercy in 1980 and a certificate of dental hygiene in 1979. After graduating, she practiced dental hygiene in the Detroit area suburbs, where she also got married and had two children with her husband, Wayne. Wanting to focus on nutrition and health, they moved their little family to the Upper Peninsula of Michigan. Enjoying the outdoors with gardening, camping, hiking, four wheeling and snowshoeing were the norm in their small-town community and home. In addition to helping her husband, Wayne, raise their children, Terry practiced as a dental hygienist for 18 years in a general dental office in Hancock. Their son, Todd, and daughter, Meghan, eventually went away to college and found careers in Colorado and Gillette, Wyoming. The transition to Gillette from Michigan was ideal for family time and new adventures with Todd and Meghan's growing families. Her four grandchildren are a priority during this season of Terry's life, but dental hygiene is still her niche and fulfillment. She is blessed to join Dr. Morrison and his team in providing preventive care and periodontal treatment. Terry enjoys the challenge of keeping up with the latest studies and changes in dentistry and how it relates to maintaining overall health. However, the best part of her career is the relationships made while seeing patients for routine care.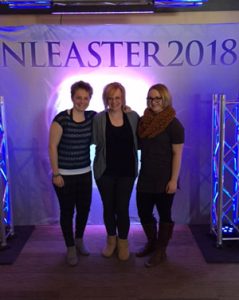 Amanda has been with Gillette Dental PC since Dr Morrison purchased the practice in 2009. After graduating high school in Libby, Montana, she moved to Sheridan, Wyoming, to take a job as a dental assistant and became a certified dental assistant. She has two children with her husband, John, who is a retired welder. Their oldest daughter, Brittney, played collegiate soccer and graduated from St Mary's University in San Antonio, Texas, in spring of 2017 in the biomedical engineering field. She is pursuing her career. Christina, their youngest daughter, graduated with her nursing degree in the spring of 2021 and is working as a registered nurse. In her time away from work, Amanda enjoys reading, cooking, baking, and spending time with friends and family.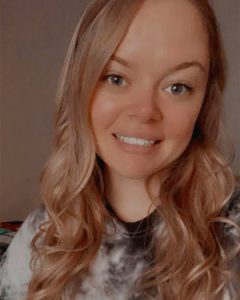 Codi was born and raised here in Gillette, Wyoming, and graduated from Campbell County High School. She attended Gillette College and graduated from there with her associate degree in health science in 2018. With a new interest in the dental field, she began working with us in the beginning of 2020. She has a love of being able to help patients grow confidence in their smiles once again, and she is excited to excel in her career. In her free time, she loves being outside, going on vacations and spending time with her friends.